Tron DApp Development
Coinjoker specialized in developing robust decentralized application with custom smart contract over tron blockchain network for all kinds of businesses
Home >
Tron DApp Development
Coinjoker - Tron DApp Development Company
Tron is one among the robust decentralized blockchain network like EOS, Ethereum, etc. Tron is a platform developed with specific protocols, own blockchain explorer and Tronix (TRX) is the native cryptocurrency of Tron network. It is developed specially to build decentralized peer-to-peer media network all over the world. Smart contract on the Tron blockchain network is coded on the Solidity Language. Cryptocurrencies can be traded fast and easy over Blockchain on the Tron Network.
Having wide experience and strong technical skills on Blockchain, Coinjoker has become expertise Tron DApp Development Solution Provider. We are exposed to the newest tools and technologies to develop DApp on tron network to give better gaming experience as well.
Features of Tron Network

High Performance

Highly Scalable

Storage

More Secure

Reliable

Compatible with EVM (Ethereum Virtual Machine)

Multi language extension

Transaction as Proof of Stake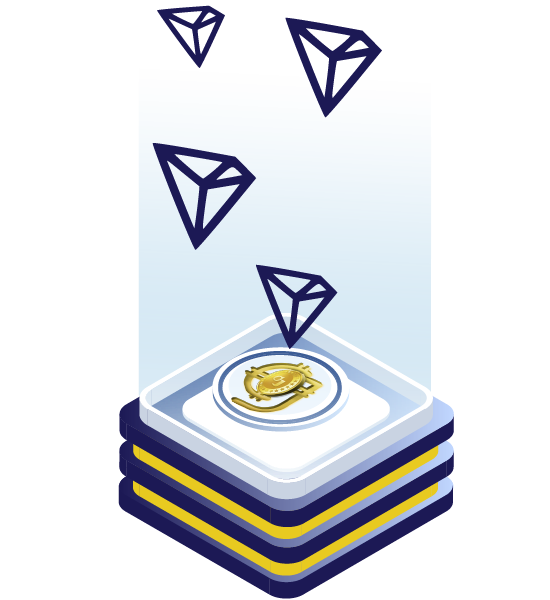 Tron DApp Development Services

Tron DApp Development
We develop the best DApp with advanced smart contract functionality on tron blockchain platform for businesses and entrepreneurs based on their business requirements.

TRC 10 Token Development
We create custom TRC 10 tokens induced with advanced features like Burnable, Transferable, Mintable and Upgradable, for your ICO or any other purpose like gaming.

TRC 20 Token Development
Our team can build TRC 20 tokens, that is compatible with ERC 20 tokens, which enables customization of interface within smart contract.

Tron Wallet Development
We develop secure digital wallet on tron network to view, store and manage cryptocurrencies like bitcoin including Tronix, Tron's native cryptocurrency.

Smart Contract Development
We induce the best smart contract coded on Solidity language and we also make sure that its free from threats before deploying to any public or private network.

Decentralized Exchange
To allow the users to trade TRON cryptocurrency seamlessly in a secure environment, we develop feature rich decentralized exchange platform for start-ups and entrepreneurs.
Tron Tools & Technology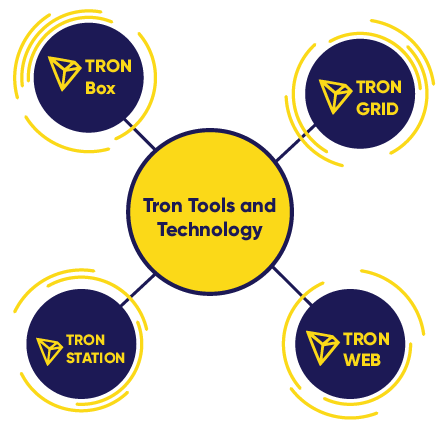 1. TRON Box : The Tron Box is a simple development framework for tron web which initialize your tron box projects. It is used to compile, build, debug and deploy smart contracts.
2. TRON Grid: Tron Grid is a hosted API services and load balanced services that allows the developers to access tron network even without running their own node.
3. TRON Web : Tron Web is a JavaScript Library which has API functions to launch smart contracts, blockchain and contract data while also trade seamlessly in decentralized exchanges and alter blockchain state.
4. TRON Station : Tron Station is a JavaScript library as well as a web application with simple interface to determine Tron energy and bandwidth consumption based on Tron network .
Why Coinjoker for TRON DApp development Services ?
Pre-eminent Tron DApp Development Company

Top-notch Tron DApp development services provider

Adopt Agile Methodology for Development

Master-level Tron DApp Solutions

Custom Smart Contract Development

Quick and easy process

Committed to deliver High Quality Product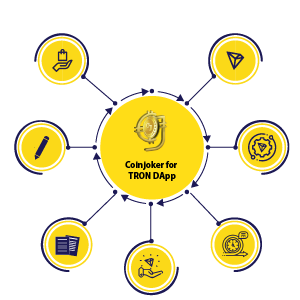 Hire Dedicated Tron DApp developers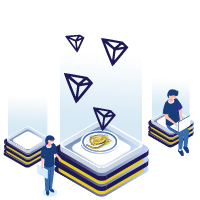 Coinjoker holds highly talented team of Tron DApp Developers who have proven experience in building industrial grade DApps on various languages like solidity, C++, JAVA, and much more. Hire our passionate Tron DApps Developers and consultants to build your own decentralized application on the Tron network with advanced features and functionalities.