Start a Conversation
Hi! Prakash is waiting to talk with you! Let's chat on WhatsApp
The team typically replies in a few minutes.
Decentralized Finance (DeFi) Token Development Company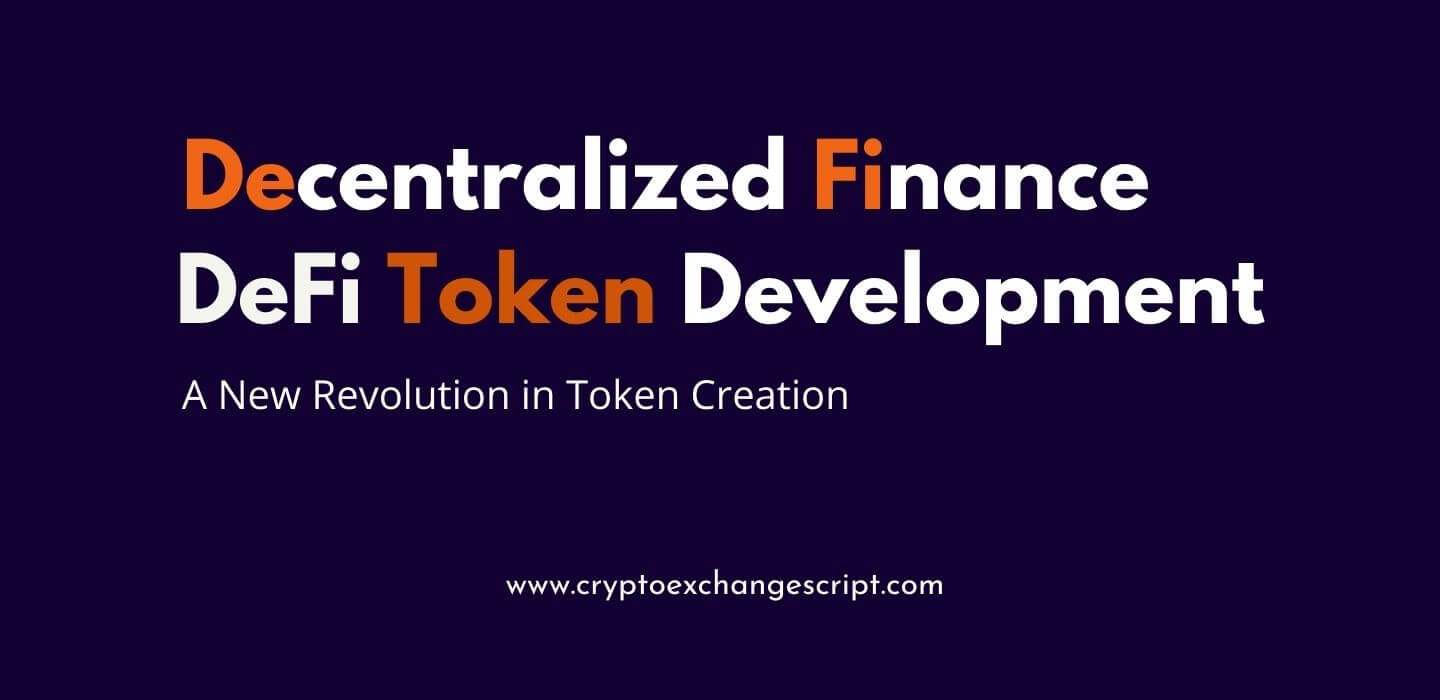 DeFi Token Development
DeFi Tokens combined with decentralized finance (DeFi) protocols blown in value in the later days. DeFi Tokens outperforming the vast cryptocurrency market by a broder margin.
Coinjoker a defi token development company builds your own defi tokens with the defi protocols like Uniswap, Just Swap and Shusi Swap. Our reliable DeFi token enhaces your decentralized finance trading, lending, investment, wealth management, payment and insurance platforms with the blockchain network. DeFi Tokens can represent anything from a store of value to a set of permissions in the physical, digital, and legal world.
We build Decentralized Applications (dApps) or defi protocols as customized solutions as per your requirements. By running our inbuilt dApps on a blockchain. DeFi Development Company provides your decentralized finance platforms as a peer-to-peer financial network. Our lego building blocks, every dApp can be combined with each other.
Our DeFi Token Development can attract potential investors and and they can increase in price, which alternatively increasing your DeFi app capitalization. Tokens can also incentivize an autonomous group of people to individually contribute to a collective goal. These tokens are created upon proof of a certain behavior
An Overview of DeFi Tokens
DeFi Development has creating a suite of highly demanded DeFi tokens within the larger cryptocurrency ecosystem. DeFi has becoming a greater out performing and examine the utility with in every DeFi ecosystem. With the DeFi Tokens, DeFi protocols also getting quicker popular.
DeFi is built on the idea that blockchain technology can be used to revolutionize traditional financial sectors such as loans and insurance. DeFi Tokens supports From Maker to Compound to Aave, DeFi users who are regarded as liquidity providers capitalise on the high-interest rates available to them within these protocols.
DeFi Token Development Services
To Create DeFi tokens, we deliver the most effective defi development services and techniques where you can pick all the protocols in place. We develop a specific strategy that absolutely causes no obstacle in your defi development and process are smooth at every end. With that, we develop DeFi token trading effortless, secure and safe.
Our DeFi token development services encourages the rise of decentralized applications like dApps and avoid any risk of potential fraud. Creation of defi tokenization allows defi users to attain the freedom of ownership of digital world assets.
How DeFi Token Development is leverage your business?
Tokenization is one of the cornerstones of decentralized finance and a native functionality of the Ethereum blockchain. Tokens not only fuel the network but also unlock a variety of economic possibilities. A token is a digital asset that is created, issued, and managed on a blockchain.
Tokens are designed to be secure and instantly transferable, and they can be programmed with a range of built-in functionalities. From real estate security tokens that represent fractionalized properties to platform-specific tokens that incentivize the use of a particular application, Ethereum-based tokens have emerged as a secure and digital alternative for users across the world to access, trade, and store value.
Ethereum DeFi Token Development
Ethereum DeFi token contracts were found on the Ethereum main network. These cryptographic tokens have issued with just a few lines of code, using a simple smart contract running on a blockchain. These special types of smart contracts also referred to as token contracts, define a bundle of conditional rights assigned to the token holder. Token contracts are essentially rights management tools that can represent any existing digital or physical asset, or access right to assets someon.
Benefits of DeFi Token Development
Lower issuance and management costs involved

DeFi tokens easily issued and securely traded on a blockchain

DeFi token without intermediary or escrow service

DeFi Token few lines of code, and managed by a public & verifiable

DeFi Tokens more transparency along marketplaces

Creation of DeFi Tokens reduce fraud or corruption along the supply chain of goods, services, and financial transactions

Reducing DeFi Tokens transaction costs of developing, managing, and trading of cryptographic assets

DeFi Tokens with encoded in a smart contract & DApp Development

DeFi Token Creation with Blockchain for transparent and high efficient
Types of DeFi Tokens
The list of DeFi Tokens list below under order on coinmarketcap. View the list of DeFi Tokens Below.
Aave
Aave is a leading lending protocol that leverages a native token AAVE to secure the protocol and participate in governance. Aave is currently undergoing its migration from LEND to AAVE. AAVE can be staked via the Safety Module for AAVE rewards.
yEarn is an automated liquidity aggregator offering a number of different yield farming opportunities. The protocol is governed by a native token – YFI – which was launched with no premine and did not hold an Initial DEX Offering. Users can stake YFI to participate in governance and claim a pro-rata share of protocol fees.
Uniswap is the leading decentralized exchange in DeFi. In mid-September, Uniswap airdropped 15% of its supply to past users through a program marked 'UNIversal Basic Income'. Today, UNI can be earned by providing liquidity to select pools and will eventually be used for governance as a larger portion of the supply is issued.
COMP is allocated to markets relative to the amount of interest accrued, meaning assets that generate the most interest will earn the most COMP per day. Here's a great tool to keep up with which assets are earning the most COMP on any given day.
Token Flavors
Outside of protocol-specific tokens, we've seen the rise of various flavors that are given to a depositor for supplying assets to a DeFi protocol. Examples of these token flavors include:
cTokens – ERC-20 tokens which represents an underlying loan being supplied out on Compound Finance. cTokens accrue interest over time based on the supply interest rate and therefore, each token becomes redeemable into an increasing amount of the underlying asset.
dTokens – Dharma's token flavor which offers the same benefits as cTokens with 10% of collected interest being siphoned back to Dharma as a revenue stream.
oTokens – oTokens are options offered on the Convexity Protocol used in products like Opyn. When purchasing a put users receive oTokens in return.
TokenSets – Set Protocol-based asset management tokens. Investors buy into a single ERC-20 token with a programmable trading strategy and underlying components like ETH and cUSDC.
tBTC – a decentralized and trustless system for wrapping Bitcoin proposed by Keep Project and the Cross-Chain Working Group. Bitcoin is deposited into a multi-sig wallet where the key holders are incentives to act accordingly by locking up other crypto assets as collateral (in this case ETH). Once this is confirmed on-chain, the
TBTC smart contract mints the user with a 1:1 equivalent of the token on Ethereum.
wBTC – wBTC is a multi-institutional framework for wrapping Bitcoin on Ethereum through the use of Merchants and Custodians to issue, burn, and custody of the underlying assets.
Why to choose coinjoker for DeFi Token Development?
Coinjoker - Decentralized Finance (DeFi) Token Development Company our recent defi applications continue to disrupt decentralized the current business systems in innovative ways.
We offer latest Decentralized finance platforms services & solutions that will gain the unique standard for aheading business further.
The experts here assure specialized Decentralized Finance (DeFi) Development Services that could receive a huge boost in your business.
Contact Our Experts Below !!
Tags :
DeFi Token Development
Decentralized Finance Token Development
DeFi Token Development Services
DeFi Token Development Company