EOS Blockchain Development
We Deliver Custom EOS Blockchain Solutions to Develop Scalable and Secure Decentralized Applications with High Throughput and Smart Contract
Home >
EOS Blockchain Development
Coinjoker - EOS Blockchain Development Company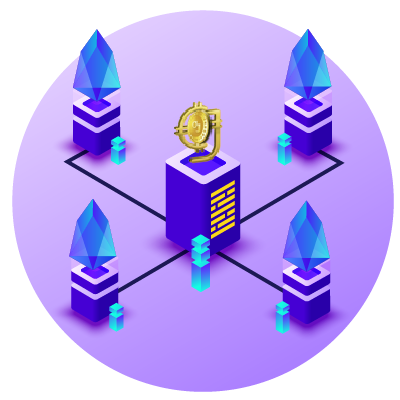 Blockchain technology has gained popularity because it is decentralized, transparent and immutable. EOS is one of the blockchain platforms used to develop robust decentralized applications with the functionalities of Ethereum. The DApp development process is simplified by providing operating system with all the necessary functions and services required for a decentralized application. In short, EOS blockchain furnishes high throughput and effective smart contract alongside.
Coinjoker is a top-notch EOS Blockchain Development Company, specialized at developing blockchain on various platforms including EOS Blockchain. Our experience in EOS Blockchain development enable us to develop highly scalable and reliable decentralized applications on EOS Blockchain Network for various industries at affordable cost.
Why EOS Blockchain for DApp ?
Fast and Free transaction

Easy upgrade & bug recovery

Scalable

Flexible

Inter blockchain communication

Robust Smart contract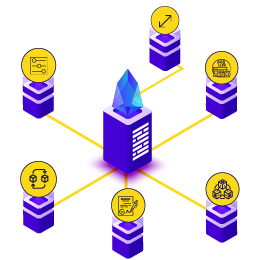 EOS Blockchain Development Services

DApp Development
We develop customizable DApps on EOS blockchain platform, with high throughput, robust smart contract and supports horizontal and vertical scaling.

EOS Wallets and Decentralized Exchanges Development
We have a team of expertise EOS blockchain developers to built multi-signature wallets, escrow based dapps and decentralized exchanges (DEX).

Smart Contracts Audit
We provide smart contract auditing services to help our clients in identifying the threats in the smart contract code, to strengthen security and efficiency.

EOS Blockchain Consulting
We posses proficient EOS blockchain consultants who are skilled at analyzing your business and suggest solutions to implement or develop DApp for your business.

Token and Asset Issuance Contracts
Our qualified EOS Blockchain developers issues tokens, create & run customized bounty & airdrop programs, connect with smart contract and manage users and investors

EOS Game Development
We render end-to-end game development solution for various spheres like betting, decentralized economy based, P2P trustless competition, etc on EOS platform.
Why Coinjoker for EOS Blockchain Development ?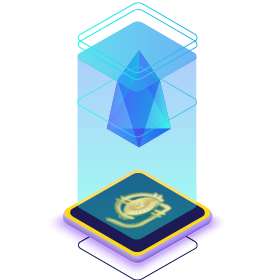 Highly Qualified Blockchain and DApps Developers

Industry Proven Experience

End-to-end EOS Blockchain Development Services

Proficient Smart Contract Developers and Auditors

Knowledge on Data Storage requirement

Completion of project on time

Render the Best EOS Blockchain Solution

Hire dedicated EOS Blockchain Developers
Coinjoker has a pool of qualified and highly talented Blockchain and DApp Developers, who have strong knowledge on EOS Blockchain Platform and extensive experience in developing EOS Blockchain for various industries. Hire our dedicated EOS Blockchain Developers to develop scalable and reliable decentralized application with robust smart contract.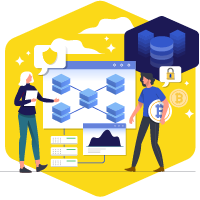 Integrate advanced EOS blockchain to attain high throughput and robust smart contract
Get a free consultation to build your own EOS blockchain
ONE STOP SHOP FOR ALL YOUR CRYPTOCURRENCY SOLUTIONS
We assure you that all information received will always remain secured and 100% confidential.
Connect With Us
---
---
---
---
Follow Us On
Start a Conversation
Hi! Prakash is waiting to talk with you! Let's chat on WhatsApp
The team typically replies in a few minutes.
Copyright © 2020 Coinjoker | All Rights Reserved.