Start a Conversation
Hi! Prakash is waiting to talk with you! Let's chat on WhatsApp
The team typically replies in a few minutes.
Decentralized Exchange Script for P2P Exchange Business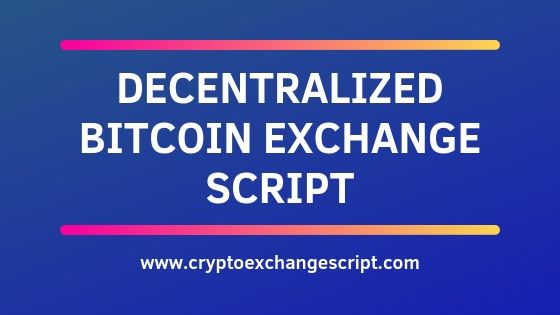 Synopsis:
● Decentralized Exchange(DEX)
● Advantages of DEX
● About Coinjoker
● Contact Us
Decentralized Exchange(DEX) :
Decentralized exchange platform provides users for a flexible way to exchange cryptocurrencies like Bitcoin, litecoin, ripple — as well as Ethereum-based digital assets and tokens over the world. Decentralized exchange stands for "promoting a new wave of payment gateways and exchanges with futuristic applications."
Decentralized Exchange(DEX) Script:
● Decentralized exchange script (DEX) is cost-effective, simple, and easy to initiate your exchange platform.
● Decentralized exchanges script have build by considering an edge over decentralized platforms which real exchange aspect, security, transparency and liquidity.
Advantages of DEX:
● Peer To Peer(P2P) Cryptocurrency Transactions
● Cross border and Instant Exchanging
● Transactions Using Smartcontract techniques
● Distributed Exchange Asset Ledger (D.E.A.L.) without third parties
● Less time transactions and Cost-less exchanges
● Open source and Community driven
About Coinjoker:
● Coinjoker professional team have developed DEX script with the right and trendy technology which enable your exchange platform with increasing significant cryptocoin transactions.
● As a businessowner, you can build your business-ready decentralized exchange website with cut down our operational cost. By choosing our top level decentralized exchange script with full security and functionality.