Start a Conversation
Hi! Prakash is waiting to talk with you! Let's chat on WhatsApp
The team typically replies in a few minutes.
Bitfinex Clone Script Development & Deployment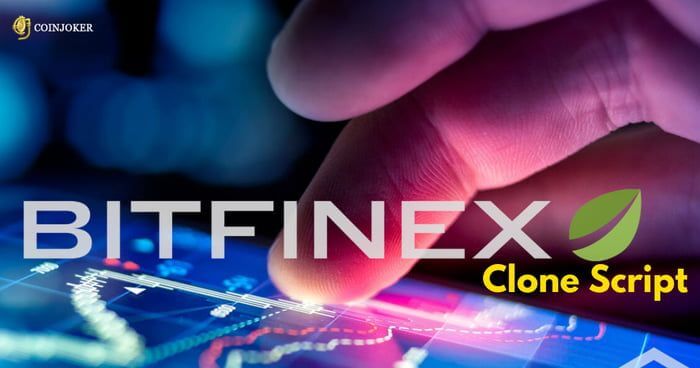 Coinjoker offers you a highly secure Clone script of Bitfinex with optimal features. The solution offered by coinjoker inclusive of external liquidity to improve the Users volume initially
What is the Bitfinex Exchange? Do Bitfinex support multiple Order types?
Bitfinex is a Cryptocurrency Peer to Peer Trading Solution accepting multiple Cryptocurrencies and Fiat Currencies. The Users of the Exchange are allowed to trade Cryptocurrencies against Cryptocurrencies and Fiat Currencies in the following Order types.
- Limit Order
- Market Order
- Stop Order
- Trailing Stop Order
- Fill or Kill Order
- One Cancel Other Order (OCO)
- Post Only Order
- Hidden Order
Who can deliver the flawless Bitfinex Clone script?
Coinjoker is the #1 provider proved its consistency in delivering the Bitfinex Clone scripts for Customers with their desired requirements.
The scripts rendered offers the below features in default
The highly secure solution with Hot Online Core Wallet
Scalable coding structure to endure the future update and changes
Customizable Admin Panel with User-Friendly UI & UX

How secure is Coinjoker's bitfinex clone Script?
1.Encrypt sensitive Data and Configuration Files
2. File validation with required format and code type with Binary encode method to avoid code based injection
3.Implement IP/MAC address based blocking of Users performing malicious activities on the platform
4.Enable CSRF to validate the request
5.OTP enabled withdrawal
Contact details:
Mobile: +91 9791703519
Skype: live:support_60864
Email: [email protected]
Telegram : https://t.me/Coin_Joker
Messenger: https://m.me/Cryptoexchangescript