Start a Conversation
Hi! Prakash is waiting to talk with you! Let's chat on WhatsApp
The team typically replies in a few minutes.
Genesis Mining Clone Script - Expert Consultation & Development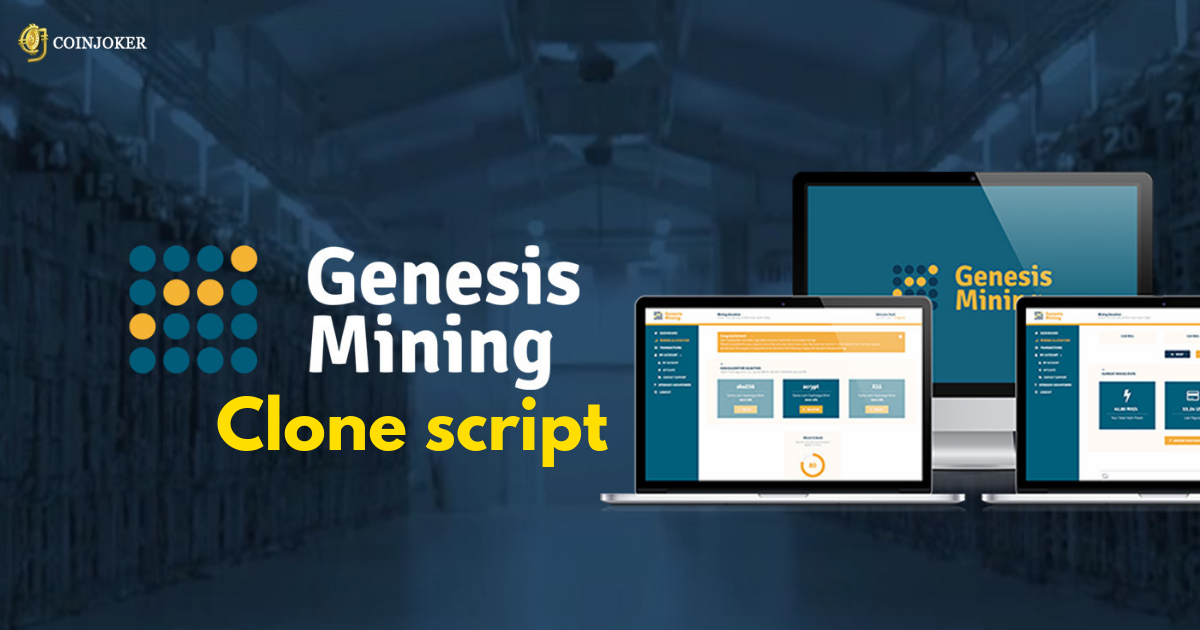 Promote your Hash Mining Farm with Coinjoker's high secure Genesis Mining Clone Script.
What is Genesis Mining?
The process of selling the Mining contracts for the investors and share the profit in Hash rate is widely known as Genesis Mining. Coinjoker offers you the top secure reliable Mining Contracts with the legitimate Hash rate.
Advantages of Coinjoker's Genesis Mining Clone script
User:
- Users interested in Mining need not assemble the Hot running rigs and loud miners
- Invested hash-rate gives you the regular returns based on the investment plan (Weekly / Monthly / Yearly)
- Each User can invest in multiple currencies with the single invested amount
Admin:
- Can list any number of Currencies Mining Hardware configuration
- Total transparency without any piggybacking
- Payouts are provided in multiple Currencies
Investment and Payout options
The investment can be done by purchasing different plans available on the platform. The selected plan can be paid with the desired currency (payment methods).
The Payout can be customized based on Daily / Weekly or Monthly basis along with the payout Currency.

Share your queries on Live chat or fill in the below form to discuss in detail.
Contact details:
Mobile: +91 9791703519
Skype: live:support_60864
Email: [email protected]
Telegram : https://t.me/Coin_Joker
Messenger: https://m.me/Cryptoexchangescript
Disclaimer: Coinjoker never has control over the genesismining and their trade mark, also we are not doing any promotional activities for them. We are using the term "genesismining" for easy understanding and identification. Our products and services are not mean to harm any organization or individual.