Start a Conversation
Hi! Prakash is waiting to talk with you! Let's chat on WhatsApp
The team typically replies in a few minutes.
Bitcoin and Cryptocurrency Exchange Clone Scripts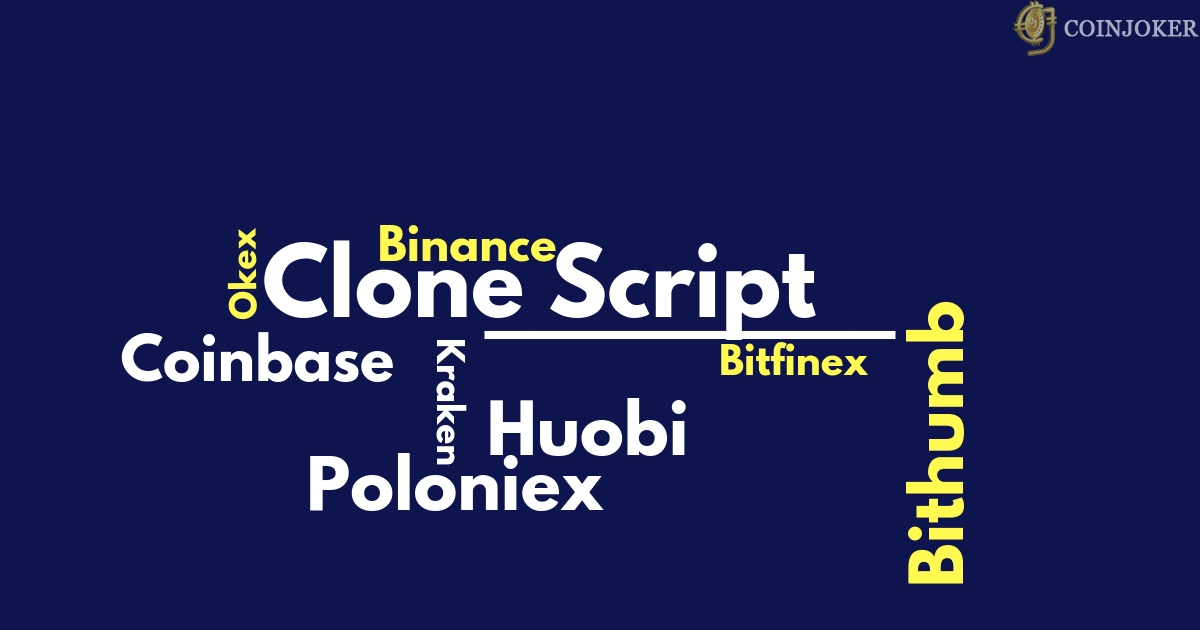 Coinbase clone script:
Coinbase, one of the largest crypto exchanges in the world in terms of high liquidity. The platform is known for its popular services like brokerage, trading services, merchant solutions, wallet solutions, custody services etc. We at Coinjoker identified the needs of fellow businessmen who really want to start platforms like Coinbase, Binance, Bitfinex, and Okex.etc

Most of the people started spending their lot of time in learning programming and ended up in failure. It is quite difficult. You require spending plan, you require permit, you require security specialists to check for vulnerabilities in the framework, you have to hire coders and designers, you require costly server frameworks to have and some more. Regardless of these things, you may figure out open-source code and fix a large portion of the bugs and include interpretations, after quite a while you will be exhausted doing that and that will cause you in inconveniences. That's why we came in. The software and source code we developed is compatible and readymade so that you can easily setup. The features and specifications compacted in our clone script are
Complete white label solution (you can update your logo, brand, design and anything).
Coinbase Pro API solution.
Trading and exchange matching engine.
Supported for adding multiple coins
Payment methods – Bank, cards, wire transfer.
Options for choosing desired countries and languages.
Recurring buy of cryptocurrency option.
AML (Anti-Money Laundering) and KYC (Know Your Customer) policy.
Rich UI & informational landing page.
CSRF protection and secured storage protocol.
Multi signature wallet.
Mobile apps development
Easy to use customer support and admin panel.
Customized business modules setup.
Lifetime technical support.

Note that the customizations can be done in this script software according to the required platforms. In Coinbase, there are many functional business services available. Our experts have been known to all of its kind and understand your need easily.

Binance clone script:
The next is most populated crypto exchange is "Binance" which operates in worldwide and supporting virtual currencies in large number. It tops the 12th rank in coinmarketcap chart in terms of trading volume. If you are having a idea to design a platform like Binance, take a look at our clone script with the advanced features.
Network, hardware security and data setup.
KYC (Know Your Customer) and AML (Anti-Money Laundering) solutions for more security.
Two-Factor Authentication for platform users
AES Encryption prevention and installation.
Highly responsive website for unlimited trading and cryptocurrency pair.
Authenticated wallet integration for both online and offline storage.
Bitcoin exchange market price API integration.
Margin trading and lending option.
Entire control of user funds, deposits, withdrawal limits, and the trade history, order book.
Built with Coinpayments API, Block chain API and Bit pay API.
Affiliate management system.
Supporting international languages.
Multi trade order types (market order, limit order, stop order.etc)
Guaranteed technical support for installation and setup.
Listing of new coins and ICO is available in the script.
Order advertisement module- When user signed up in the platform, the next step is to post a requirement of coins in terms of order.
Coin conversion module - Helps to convert the Bitcoin into any altcoins and vice versa.
IOTA trading available.
Bithumb Clone script:
Bithumb is one of the biggest korean exchanges founded in 2013. When it comes to daily transactions, this exchange is the foremost leader and having the highest liquidity. The daily average liquidity volume is nearly 1.3 billion US dollars. Infact, the arbitrage rate of this exchange is comparitively higher than the US exchanges. This is something that Bithumb is so familiar amoung big investors. Building this type of exchanges is not an easier task, it requires the efficient development team and powerful backend support. Our clone solutions with the both front end and backend support comes with the specific features like,
Bithumb clone script with bug free source code.
Multistage password Authentication.
Referral programs and remittances integration.
Privacy Protected Domain and server setup.
Responsive Design for User-friendly and mobile friendly.
User-Friendly Navigation dashboard.
Web compatibility mode.
Logo & Banners (white label )
Customized admin panel.
Do you have the plan to start these kind of bitcoin exchanges? Feel free to book your demo session and see how our bitcoin exchange clone script works . Our technical experts will explain you about the all aspects in detail. Leave your comments below if you like this one.
Copyright © 2019 Coinjoker | All Rights Reserved.