Start a Conversation
Hi! Prakash is waiting to talk with you! Let's chat on WhatsApp
The team typically replies in a few minutes.
How to Build A Centralized Cryptocurrency Exchange Website?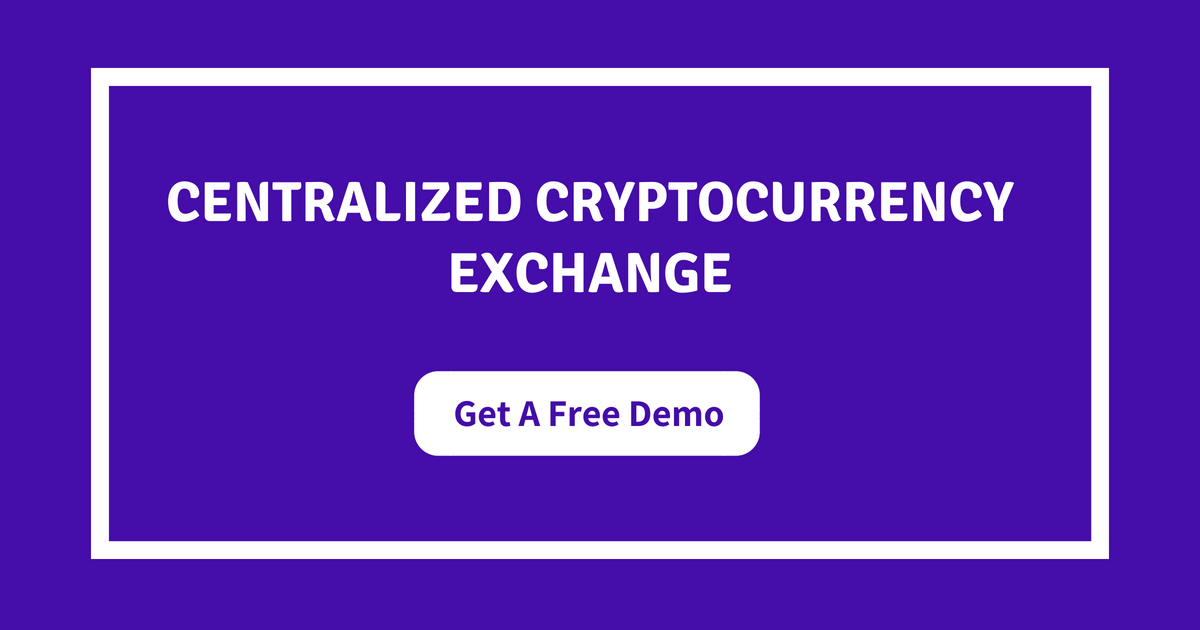 Need to build a centralized cryptocurrency exchange website? But, Are you still searching for the best cryptocurrency software development company to develop your more secure and trader's friendly website?
Don't worry, Now you get reached the right and best cryptocurrency software development company, who are fully dedicated to develop your centralized cryptocurrency and bitcoin exchange website from the scratch to end.
Centralized Cryptocurrency Exchange :
Centralized cryptocurrency exchange is almost an escrow based exchange platform. The main aim of centralized exchange is to offer the topmost secure cryptocurrency transactions with middle man or escrow admin between the buyer and seller.
Centalized exchange platform would initially check the users personal information with passport/id for creating an account. After the process, 2FA key is generated to them, for every login they should need to use the public key and private key for solid security.
How much centralized exchange is more secure ?
Centralized cryptocurrency exchange is a traditional and trusted platform among cryptocurrency users. Because, exchange platform is built with multiple secure features like 2FA (Two Factor Authentication), Escrow Binded application, KYC (Known Your Customer) and Dispute resolution.
So, Every bitcoin users can claim or make a dispute if they wouldn't get their asset like cryptocurency or fiat currency.
As the result, middle man or escrow admin in the centralized exchange, will take responsible for the claiming users to get the appropriate assets.
This would be an absolute reason for, why cryptocoin users prefer the centralized cryptocurrency exchange. That's why, More cryptopreneurs also having more priority to build centralized cryptocurrency exchange platform.
Where to build centralized cryptocurrency exchange?
If have an idea to start your build your centralized cryptocurrency exchange at cost-effective budget?
Coinjoker is a professional team for building a secure and robust centralized cryptocurrency exchange platform. Besides, you can customize exchange platform as per current requirements with the white-label solution. Coinjoker provides liquidity API integration to show your website with higher trade volumes. Lots of services, solution and features are also available to enhance your centralized exchange website to world wide.
Get A Free Full Demo To Check The Reality of Centralized Exchange Script !
ONE STOP SHOP FOR ALL YOUR CRYPTOCURRENCY SOLUTIONS
We assure you that all information received will always remain secured and 100% confidential.
Connect With Us
---
---
---
---
Follow Us On
Copyright © 2020 Coinjoker | All Rights Reserved.